I never used to like wearing sunscreens when i was little. The greasiness of a sunscreen was such a turn off. It was, now, you have to wait a bit to allow the sunscreen to absorb, then you can go into the pool or ocean, but I will be reapply the sunscreen every couple of hours or so, so you don't burn, and don't put your head under water for fifteen minutes. Okay, now you can go into the sun and have fun." What a drag. I wasn't very good at listening to the don't put your head under water for fifteen minutes rule. I did it. Sunscreen smeared off. It's Florida. I'm enjoying the ocean or pool. It's the sun. The sun in Canada, goes in cycles. Sometimes we have a mild winter that leads to a very sunny and hot summer (which isn't a typical winter or summer) to a more cold, long winter and a nice mild summer. Not too hot, not too cold. Just right. Who needs the humidity anyway? Unless, you live in the tropics that are known for humidity, because it's wet due to living near an ocean, lake, river etc. Otherwise it's dry, and you don't experience the humidity or windchill to the same extremities. Now, back onto suncreen. I'm happy to learn and to discover that sunscreen aren't greasy, anymore. They absorb into  the skin much quicker. It's about time they came up with sunscreens for the impatient people, like myself.
These are just a few sunscreen that I really like.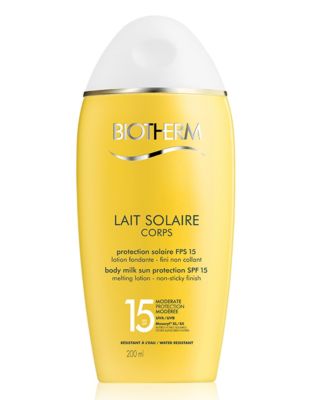 BIOTHERM Body Milk Sun Protection Spf 15  C$37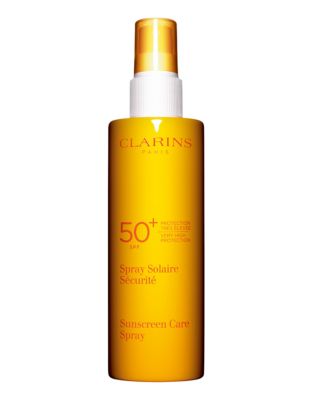 CLARINS Sun Care Spray Milk SPF 50  C$36
Hawaiian Tropic Silk Hydration Lotion Sunscreen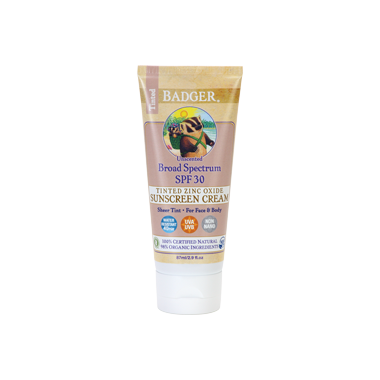 Badger Sheer Tint Sunscreen Cream SPF 30 C$25
I'm Stacey Camacho, thank you for reading. Until next time!